Online Event
Nurses Nutrition Network Meeting
Wednesday, Oct. 6, 2021, 7-8:15 p.m. ET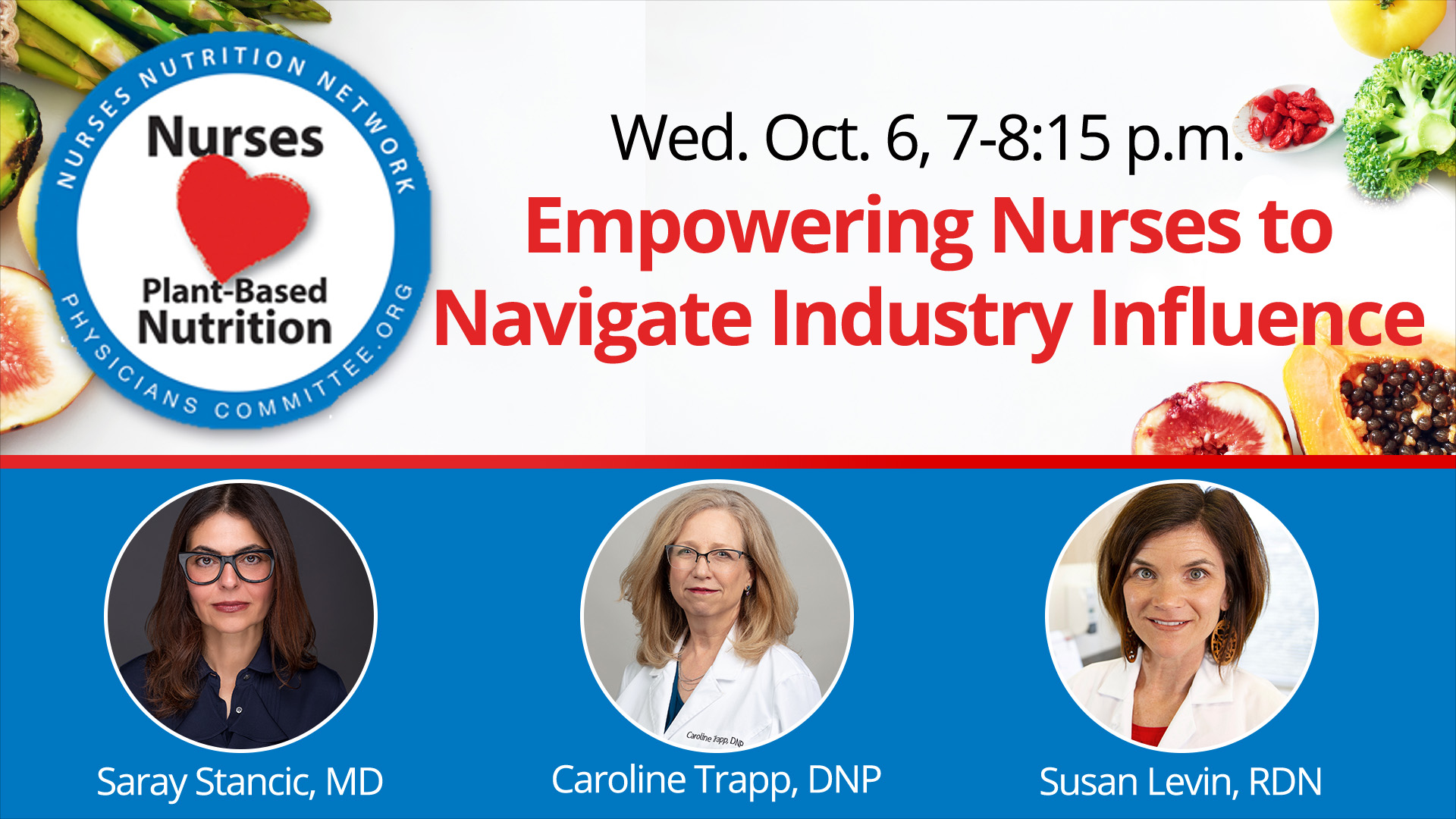 Join a multidisciplinary panel of experts for our next Nurses Nutrition Network meeting on Empowering Nurses to Navigate Industry Influence.
As the largest workforce within health care, nurses have the power to change the path forward. At this meeting of the Nurses Nutrition Network, we'll consider health care and disease care through a nursing lens, featuring a multidisciplinary panel who will share plenty of food for thought, followed by a lively panel discussion. Saray Stancic, MD, author of What's Missing from Medicine and Physicians Committee director of medical education, will introduce us to "salutogenesis," the process through which health and well-being are produced. Caroline Trapp, DNP, Physicians Committee consultant, will discuss how we can recognize and resist harmful pharma influences. Susan Levin, RDN, Physicians Committee dietitian, updates us on Big Food's recent foray into continuing education, and how there is no such thing as a free lunch. Join us for education and empowerment, and some laughs along the way.
All nurses with an interest in nutrition are welcome!  There is no charge to attend. 
The meeting will take place on Wed. Oct. 6 from 7-8:15 p.m. ET over Zoom. 
Hosts:
Sign up below to receive Zoom instructions.