Online Event
A Nurses Nutrition Network Conversation on The Latest Research on Diabetes
Wednesday, Nov. 8, 2023, 7-8:15 p.m. ET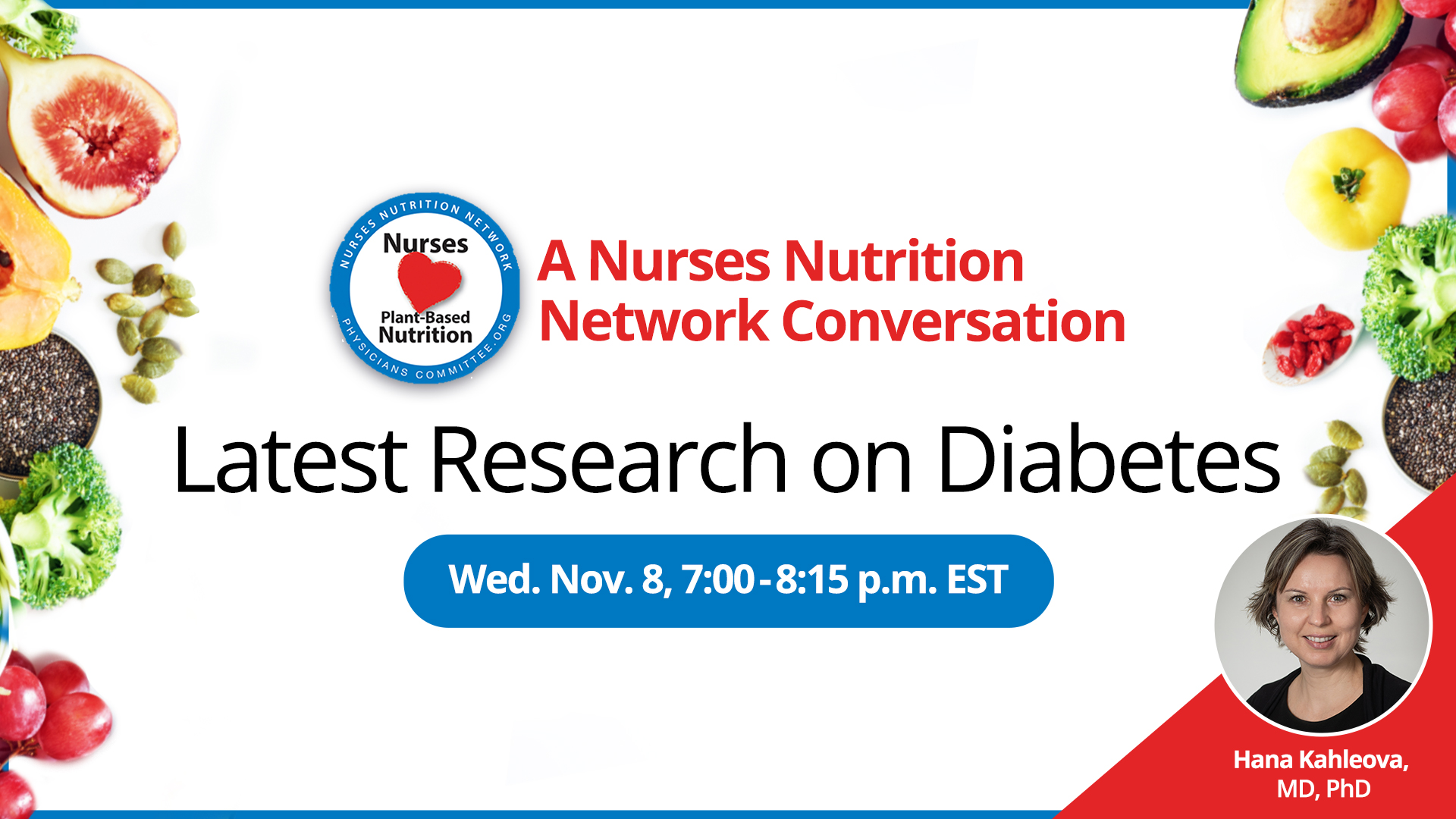 Join the Nurses Nutrition Network for a conversation with special guest speaker, Hana Kahleova, MD, PhD, on the topic of the Latest Research on Diabetes.
Hana Kahleova, MD, PhD, is the director of clinical research at the Physicians Committee and directs research studies analyzing the effect food choices have on insulin resistance and the regulation of a healthy body weight. Her current research includes analyzing the thermic effect of food in response to a 16-week dietary intervention.
Join Dr. Hana Kahleova as she discusses the latest research on diabetes.
Our nurse hosts for the program are dedicated health advocates Tammy Robertson, RN, BSN,and Cody Stubbe, RN, MSN. All nurses are welcome! There is no charge to attend. 
Mark your calendar today for this inspiring program! The meeting will take place onWednesday, Nov. 8, 7-8:15 p.m. ET over Zoom.
Sign up below to receive Zoom instructions.