Online Event
Let's Beat Breast Cancer Thursday Night Live Series
Thursday, 8 p.m. ET / 5 p.m. PT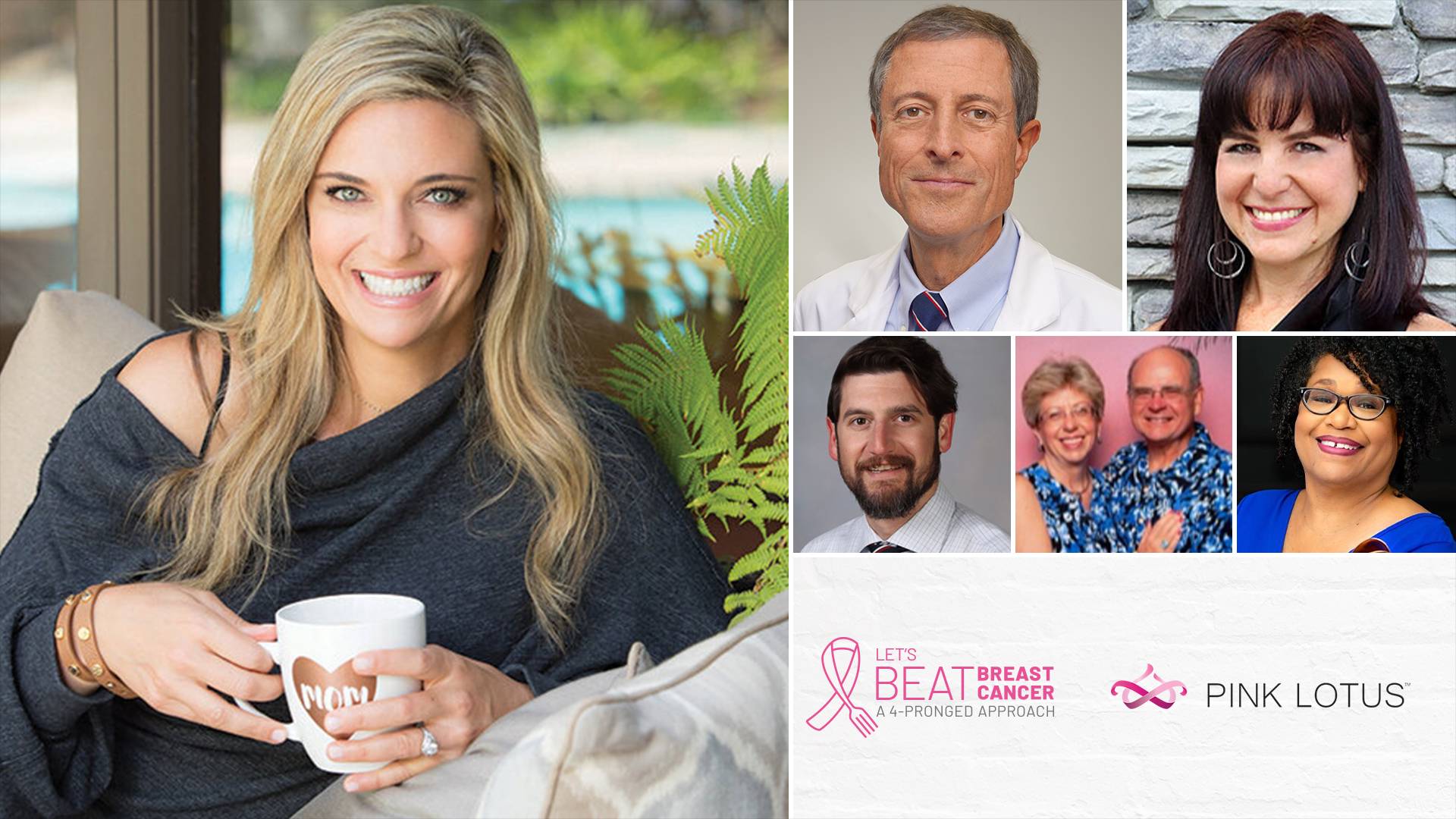 Join us virtually every Thursday night during the month of October and enter a chance to win weekly giveaways!
Breast cancer surgeon Kristi Funk, MD, FACS, will lead four weekly events every Thursday evening in October to talk about the four-pronged approach to reduce your risk of developing breast cancer or have it recur. She will be joined by experts to discuss and share valuable health and nutrition education, practical tips, cooking demonstrations, and a chance to win weekly giveaways!
Weekly Schedule:
Oct. 6 - Getting Started: Neal Barnard, MD, FACC, President, Physicians Committee for Responsible Medicine
Oct. 13 - Cook-Along: Evelisse Capó, PharmD, DipACLM, The Food Pharmacy, Food for Life Instructor 
Oct. 20 - Mocktails and Myth-Busters: Joseph Gonzales, RDN, LD, Registered Dietitian, Mayo Clinic; and Rev. Karen Crisp and Darrell Crisp, MD
Oct. 27 - Survivorship: Donna Green-Goodman, MPH, Health Educator, 25-Year Breast Cancer Survivor
Mark your calendar every Thursday night and join us on your favorite social media platform at 8 p.m. ET / 5 p.m. PT:
Learn more about the Let's Beat Breast Cancer Campaign and don't forget to take the challenge!