Online Event
Fight Diabetes With Food
Thursday, Aug. 19 - Thursday, Oct. 7, 2021, every Thursday from 6:30-7:30 p.m. IST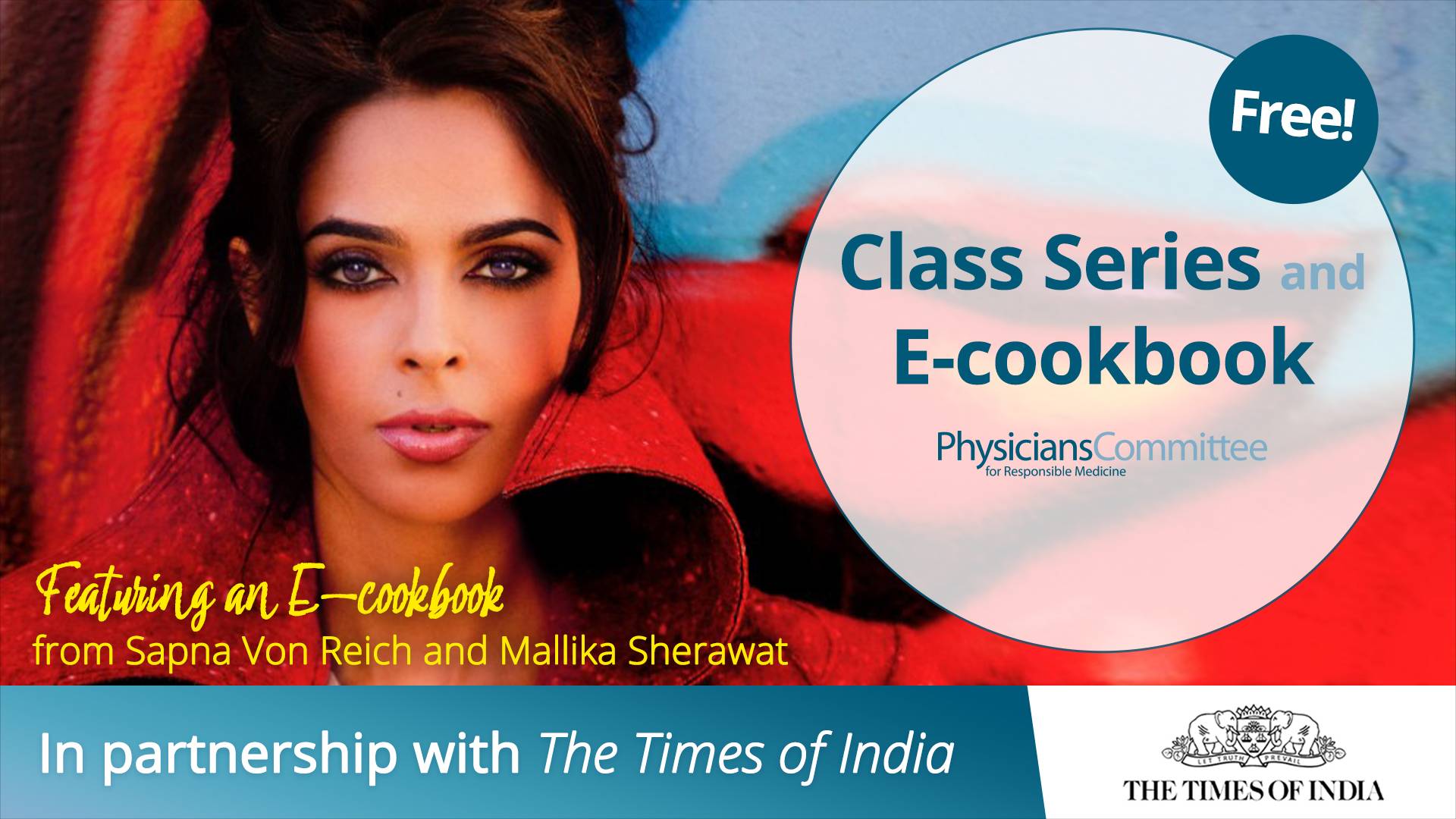 Tackle diabetes today with Bollywood celebrities, doctors, and chefs and receive a free e-cookbook!
Improve your health today with Fight Diabetes With Food India, a free online class series to help you combat diabetes, reduce your need for medications, and improve overall health with a healthy, plant-based diet!  
Receive everything you need to get started with a plant-based diet during this series, including: 
Practical tips from physicians and chefs to prevent, treat, and reverse type 2 diabetes.  
Recipes, meal plans, and weekly cooking videos that can help optimize blood pressure, weight, and blood sugar.
Nutrition education and panel discussions with top experts. 
Compelling testimonials on the power of a plant-based diet for health. 
Insights and inspiration from experts in India and around the world. 
On-demand recordings for the entire class series. 
Certificate of attendance signed by Neal Barnard, MD, FACC, and Zeeshan Ali, PhD. 
Free e-cookbook with 12 delicious Indian recipes, including Mallika Sherawat's favorite recipes! 
In partnership with The Times of India, this class will be taught by India Program Specialist Zeeshan Ali, PhD, nutrition and cooking instructor Sapna Von Reich, and weekly guest experts, including plant-promoting Bollywood celebrities Aditi Govitrikar and Milind Soman, expert physicians, and chefs!
Class topics: 
Introduction: How Foods Can Help Reverse Diabetes featuring Aditi Govitrikar and Dr. Neal Barnard 
Get Inspired With Diabetes Success Stories featuring Dr. Pramod Tripathi 
Foods for a Healthy Heart, Cholesterol, and Blood Pressure featuring Dr. Arun Kalyansundaram and a 21-Day Challenge for attendees to jumpstart a plant-based diet 
Dairy Alternatives and Grocery Shopping Tips featuring Bollywood actor Milind Soman, Sapna Von Reich, and Dr. Ashwani Garg 
Getting Healthy and Losing Weight as a Household featuring Dr. Vanita Rahman 
Navigating Holidays and Eating Out at Restaurants featuring Nidhi Nahata 
Recipes and Cooking Demonstrations for Success featuring Sapna Von Reich 
Creating Healthful Habits for the Long Run featuring Karan Kakkad 
Sign up today to receive a healthy e-cookbook, educational resources, on-demand recordings, and access to weekly online classes on Thursday evenings! 
This program was designed by the Physicians Committee for Responsible Medicine, a 501(c)(3) nonprofit organization that works to promote disease prevention and survival through nutrition.  
Please note that any information presented or exchanged throughout the program is not intended to create a physician-patient relationship or substitute for professional medical advice, diagnosis, or treatment. Consult with your physician or other qualified health professional regarding any medical condition.  
The Physicians Committee will record all classes in this series. By registering for the classes, you are consenting to recording of the session and any use of your voice, name, and/or likeness.