Online Event
Fight Diabetes With Food
Tuesday, Feb. 7 - Tuesday, March 28, 2023, 3-4 p.m. ET (12-1 p.m. PT)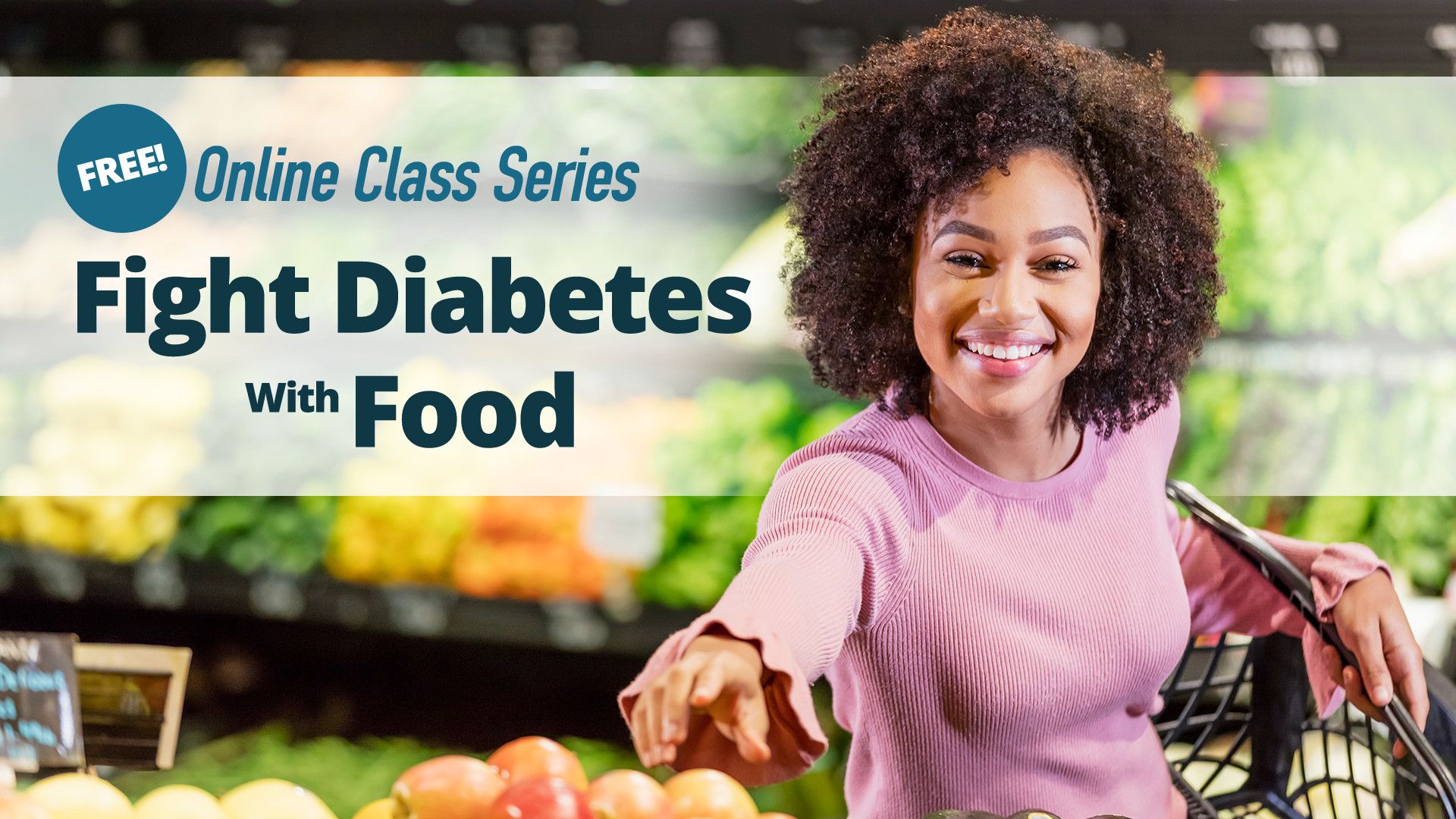 Join nutrition experts, chefs, and your peers for the free Fight Diabetes with Food Online Series!
We are thrilled to launch another round of this popular, eight-week class series on Feb. 7 to help you manage diabetes and prediabetes with a plant-based diet.
Doctors, diabetes educators, chefs, nutrition experts, and health coaches will walk you through tips and insights for controlling blood sugar, improving blood pressure, losing weight, and more with a healthy diet. In addition, you will hear from weekly guest panelists who will share practical tips for diabetes management and their own personal success stories. Sign up today to learn more about this easy, lifesaving, nutrition-based approach!
Live online classes will take place every week on Tuesdays, and all registrants will receive access to recordings and other resources. Classes include:
A Nutritional Approach for Diabetes, February 7
How to Get Started With a Powerful Menu, February 14
Grocery Shopping and Recipes for Success, February 21
How to Manage Medications and Navigate Social Situations, February 28
Getting the Nutrients You Need, March 7
Healthy Options When Traveling or Dining Out, March 14
Maintaining a Healthy Heart, Eyes, Nerves, and Kidneys, March 21
Keeping Up Success in the Long Run, March 28
Thousands of previous program attendees have improved their health through these interactive online classes, including: 
"Since this series I have reduced my blood pressure meds, I feel more confident and committed to eating this way. Really appreciate the opportunity to ask questions to instructors. Already looking forward to the next series of classes. Thank you!!"
"Third time with this series. Steady sustained weight loss to excellent BMI. Labs all normal. Improved energy. Loving my life."
"My cholesterol numbers are the best they've been in 5 years."
"I check my glucose daily and it has consistently gone down to a normal range. I feel so much better, much more energy."
Register below for this free class and then check your email for the Zoom link. Note: If you use Gmail, our emails may go into your promotions folder. If you do not regularly check that folder, simply move the first email you receive from us after registering from your promotions folder into your primary folder and, when prompted, approve it as a permanent change. This way, you can easily access future, important class emails.