Online Event
Fight Diabetes With Food
Tuesdays from 3-4 p.m. ET (12-1 p.m. PT)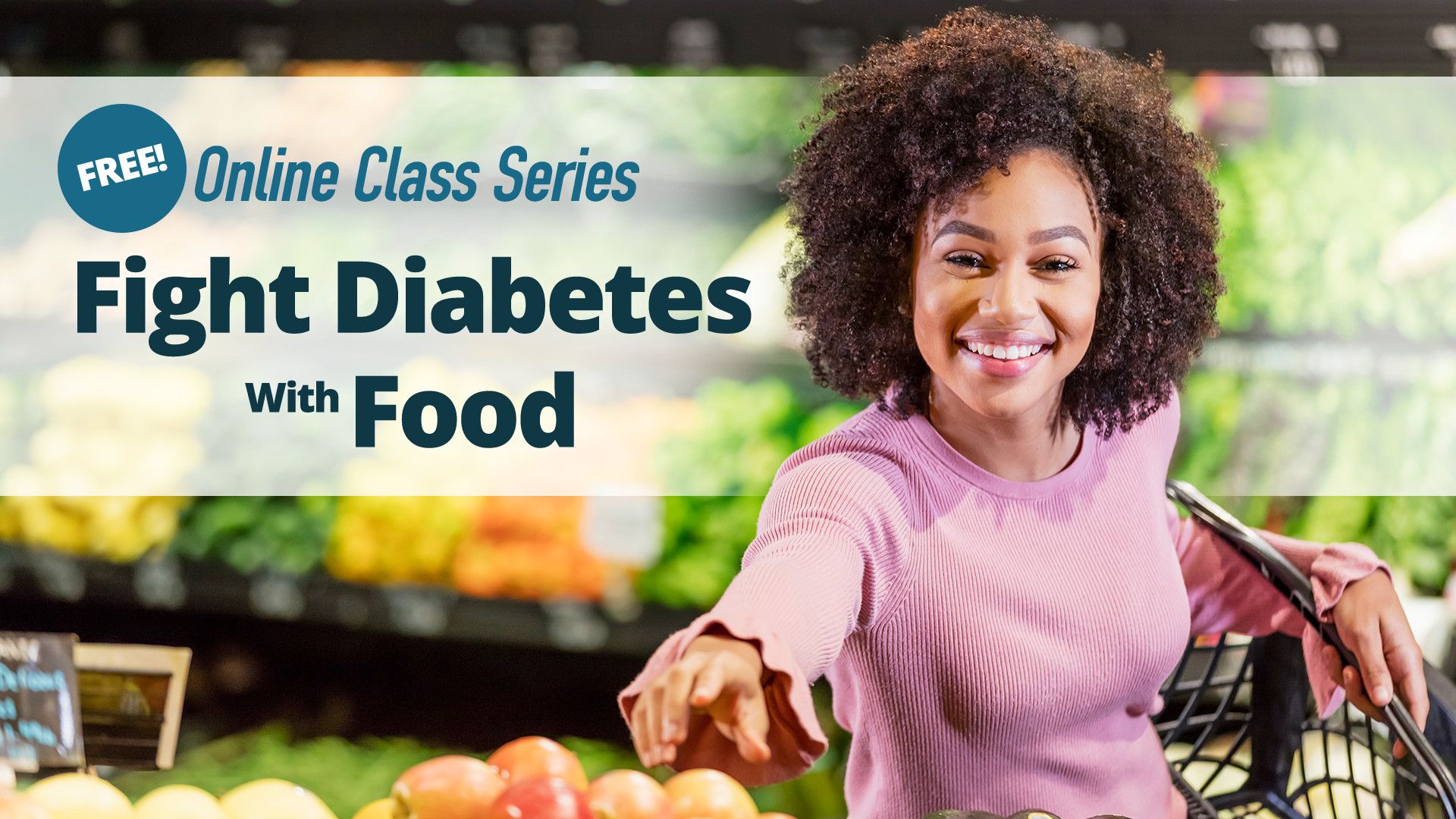 Improving your blood sugar can be as easy as deciding what you put on your plate! Join doctors, dietitians, nurses, chefs, people who have reversed their diabetes, and other experts who will empower you with practical tips proven to help your long-term success. Register to attend live classes or watch on-demand recordings anytime!
If you have diabetes or prediabetes and you want to improve your health with an easy and lifesaving, nutrition-based approach, this class series is for you. Each week, you'll be inspired as you learn how delicious, plant-based foods can help you improve blood sugar, lose weight, control blood pressure, and more alongside others who have similar goals!
This class series will be taught by health coach Marc Ramirez and Physicians Committee experts Vanita Rahman, MD, Anna Herby, DHSc, RD, CDE, and Zoe Novic, MPH.
Our next series will begin on June 14 with live classes every Tuesday from 3-4 p.m. ET (12-1 p.m. PT) and recordings available on demand for registrants. The new class series will continue each week on the same day and time so you always have a place to keep learning and get support on your journey. Register now to attend the upcoming series! Enjoy access to on-demand recordings and recipes today!
Weekly class schedule:
A Nutritional Approach for Diabetes
How to Get Started With a Powerful Menu

Grocery Shopping and Recipes for Success

How to Manage Medications and Navigate Social Situations: 21-Day Challenge Begins! 

Getting the Nutrients You Need
Healthy Options When Traveling or Dining Out
Maintaining a Healthy Heart, Eyes, Nerves, and Kidneys
Keeping Up Success in the Long Run: Virtual Potluck 
Disclaimer: A healthful diet can improve health conditions such as high blood pressure and diabetes, but this is not a substitute for medical advice.
Register below for this free class series and then check your email for the Zoom link. Note: If you use Gmail, our emails may go into your promotions folder. If you do not regularly check that folder, simply move the first email you receive from us after registering from your promotions folder into your primary folder and, when prompted, approve it as a permanent change. This way, you can easily access future, important class emails.
" I am one year into eating 100% plant-based thanks to the Physicians Committee's instructors and presenters. These courses have saved and changed my life. I lost 48 pounds eating healthy food (not dieting) and improved my hemoglobin A1c and blood pressure to normal levels. The bountiful class resources, numerous delicious recipes, step-by-step informative courses, and how-to videos helped change my lifestyle and health behaviors for the rest of my life! I look forward to aging healthily and happily. "
Kathleen Cole, Past Program Participant