Online Event
Dr. Neal Barnard's Book Club
Wednesdays, September 7 - 21, 6 PM - 7 PM ET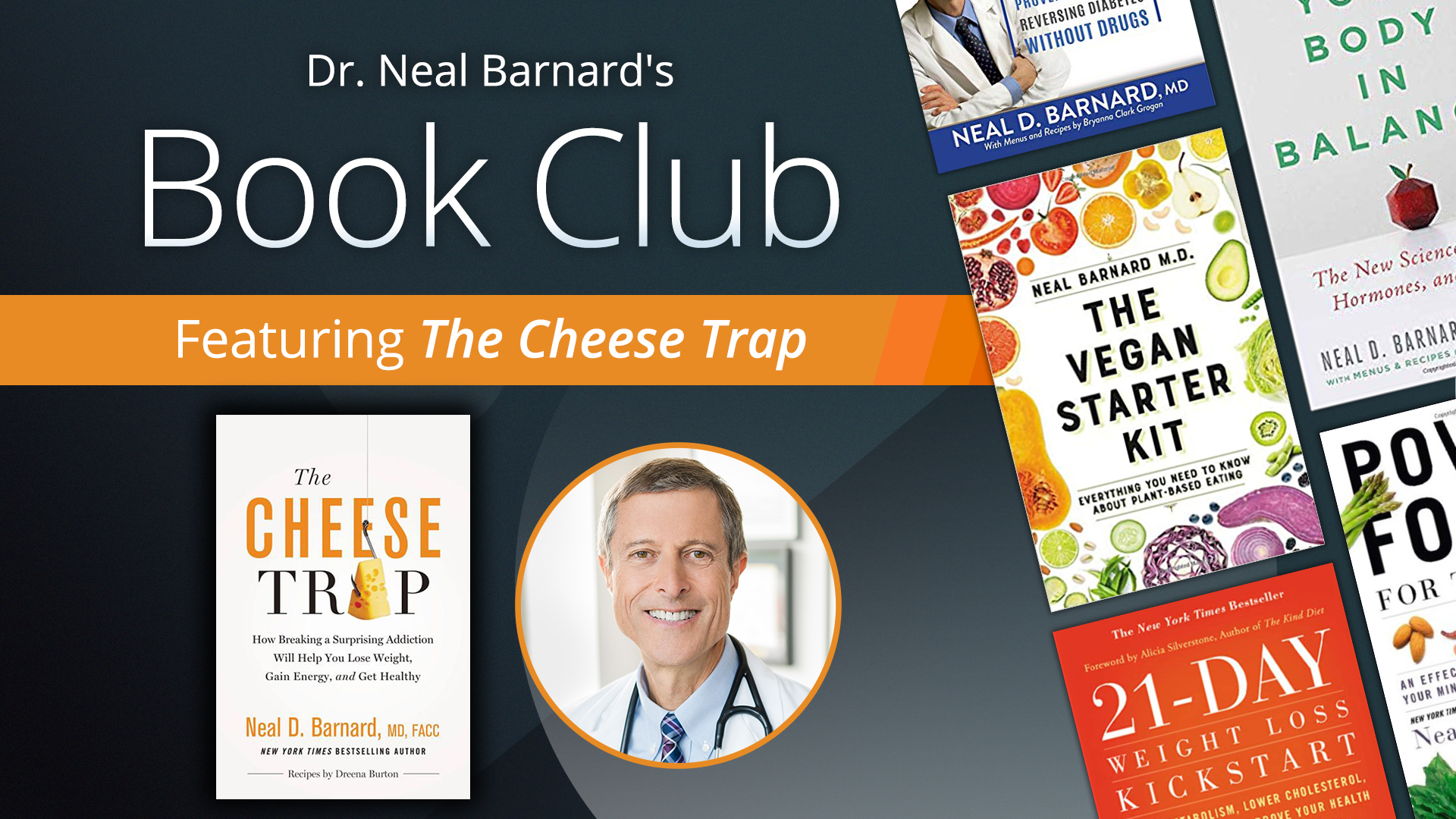 Dr. Barnard's wildly popular virtual book club is back!
Join Dr. Barnard and special guests on Wednesday evenings in September from 6 PM- 7 PM ET for a book club featuring his book The Cheese Trap. Starting on Wednesday, September 7, Dr. Barnard will share how breaking a surprising addiction (cheese!) can support weight loss, lead to increased energy, and prevent chronic conditions like heart disease.  Join this free 3-part book club to learn why cheese is so addictive and how to satiate your cravings. Each book club gathering includes special guests, an interactive Q & A, and more. There is no cost to participate. If you are ready to live dairy-free for good, reserve your spot now, and stay tuned for class details! 
All book club meetings will be held virtually on Zoom. Upon registration, you'll receive an email with your Zoom link to join. Books are available to ship in the US only.