Online Event
Combat Cramps: Tackling Endometriosis & Menstrual Pain
Monday, Oct. 19 - Monday, Nov. 2, 2020, 6:30-7:30 p.m. E.T.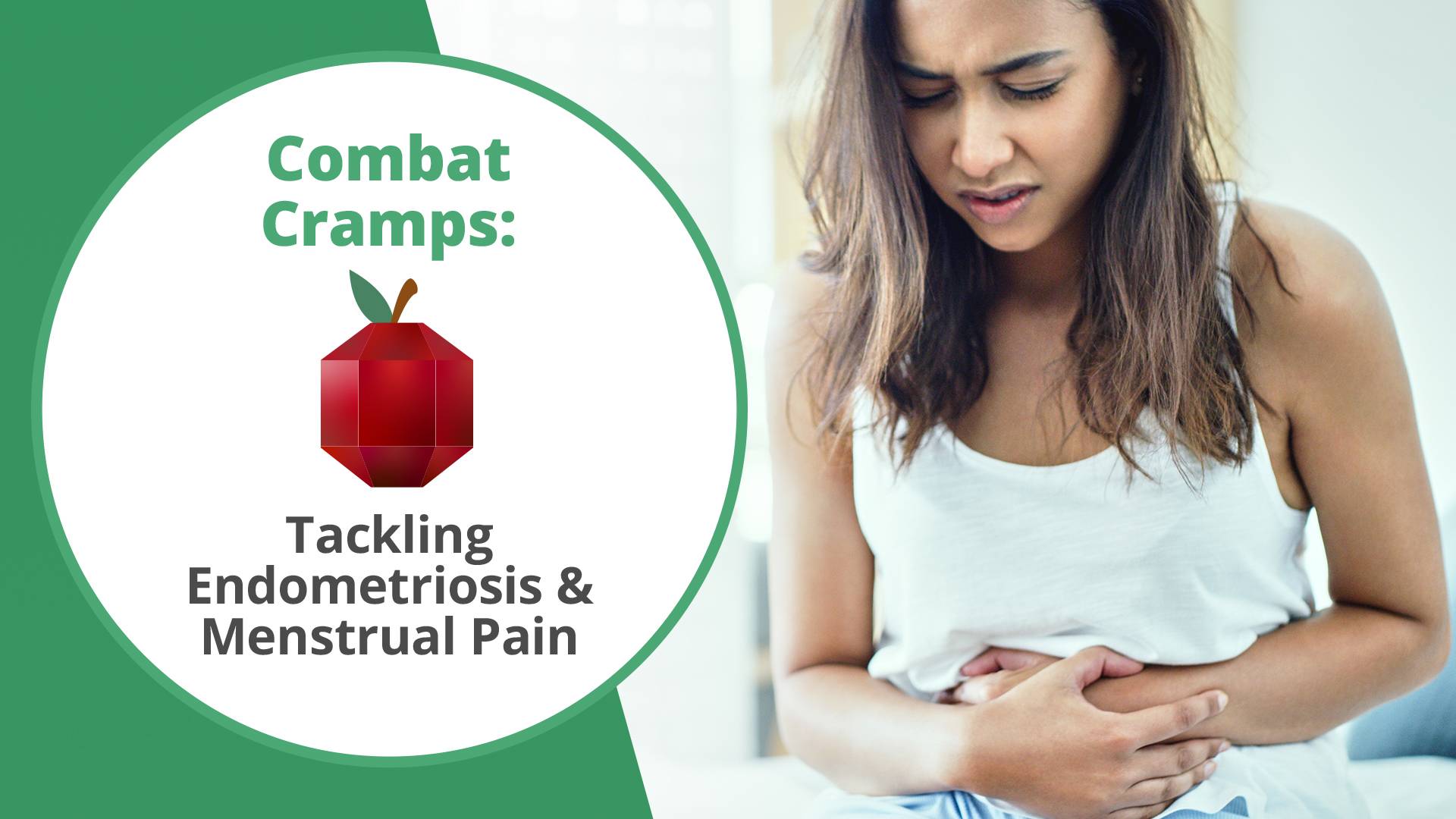 Join expert doctors and dietitians for a three-week webinar about tackling endometriosis and menstrual pain with diet! Learn how nutrition and chronic disease prevention can improve symptoms.
Are cramps driving you crazy? Research shows that endometriosis and menstrual pain can be improved by specific food choices. For many women, the difference is like day and night. 
Neal Barnard, MD, FACC, author of Your Body in Balance, Christie Cobb, MD, and Physicians Committee experts will share the findings of research on low-fat, plant-based diets for menstrual pain and show you how to put a health diet to work in your own life.
This three-week online class series will review the role of nutrition for combatting menstrual pain and endometriosis, weight control, and reducing breast cancer risk. Class topics include:
Oct. 19, 6:30-7:30 PM E.T.: Understanding cramps and endometriosis and the role of nutrition to combat pain

Oct. 26, 6:30-7:30 PM E.T.: Long-term health: Controlling weight and reducing breast cancer risk with a healthy diet

Nov. 2, 6:30-7:30 PM E.T.: Continuing a healthy diet long-term
Katherine was an Air Force engineer who suffered with endometriosis. She was in constant pain and her doctor recommended a hysterectomy. But a simple diet change cured her endometriosis. Katherine is now is pain-free and has three children.
Endometriosis can be painful and frustrating, and it can lead to the use of medications and surgical procedures that do not solve the problem. New evidence suggests that diet changes can have a powerful effect on menstrual pain and endometriosis. High-fat foods, like ice cream and cheese, increase estrogens, while high-fiber foods reduce it.
Katherine's story is just one of many successes described in this three-week series. You, too, can take back your health.  
Registration is $99 and includes a copy of Your Body in Balance: The New Science of Food, Hormones, and Health. A Zoom link will be provided via email after registration.
Can't make it to a class? Recordings will be available for registrants to view on demand after each class.
Please call or email Anne Marie Vastano at avastano@pcrm.org or 202-717-8662 with any questions.