Resource
Tell UW To Modernize Its Medical Training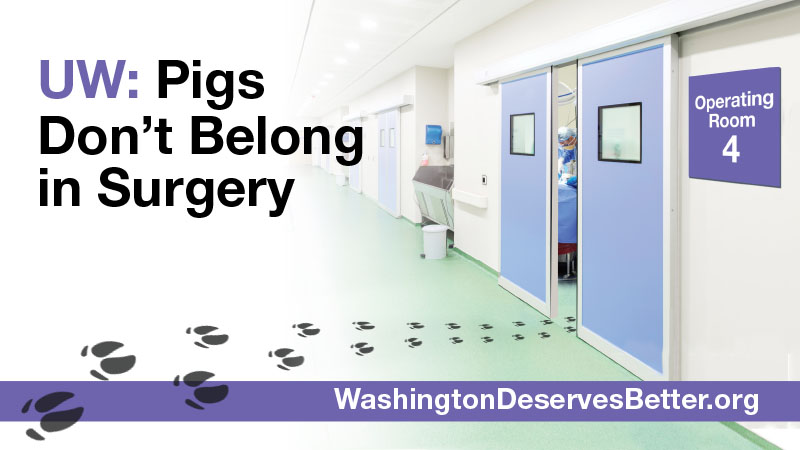 At the University of Washington (UW), surgery residents are taught procedural skills using live pigs.
The animal use protocol allows for the training of up to 70 procedures, some of which include making several incisions to insert surgical tools and a lighted camera in order to perform procedures on the colon, gallbladder, stomach, and adrenal glands. This follows a five-year lapse in animal use during which UW used modern, human-relevant training methods instead.
Today, 72 percent of surveyed surgery residency programs (154 of 215) in the United States and Canada use only nonanimal methods, such as human-based medical simulators and cadavers. Highly regarded programs at Stanford Health Care, Yale-New Haven Medical Center, the University of California San Francisco, and the University of Michigan Ann Arbor exclusively use nonanimal methods to train residents. Other Washington surgery residencies at St. Joseph's Hospital in Tacoma and Swedish Medical Center in Seattle use only human-based training methods.
In addition, UW has eliminated animal use in its medical student, emergency medicine, pediatrics, anesthesiology, and Advanced Trauma Life Support training programs.
UW's state-of-the-art facility—the WWAMI Institute for Simulation in Healthcare—offers a full range of nonanimal training methods, which have been used to train surgery residents over the past five years.