Resource
Tell the University of Toledo: Stop Using Animals for Medical Training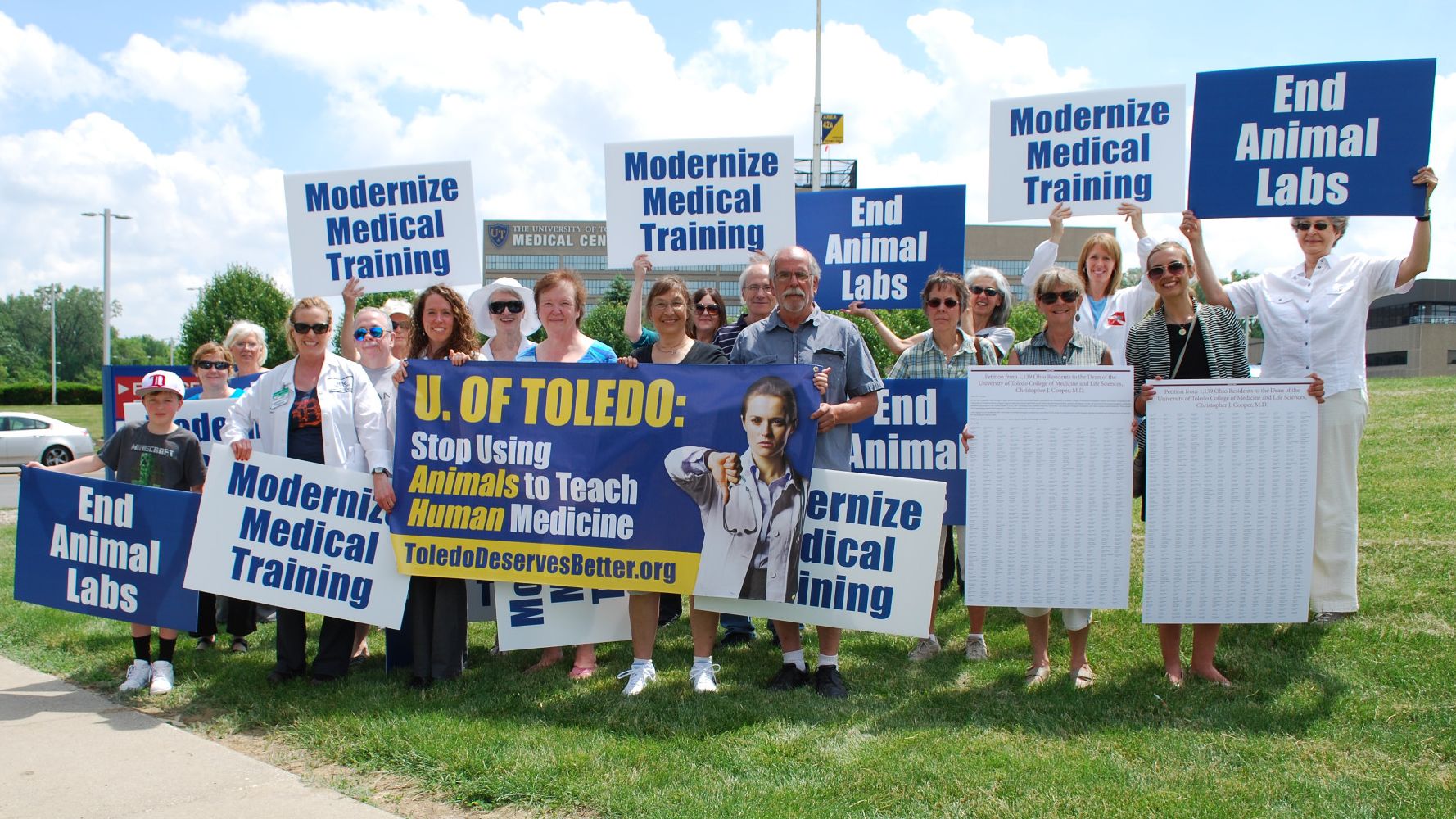 At the University of Toledo College of Medicine and Life Sciences, emergency medicine residents are taught procedural skills using live animals.
Trainees are instructed to cut into live pigs to practice invasive procedures. These procedures involve making incisions into each pig's throat to insert a breathing tube, inserting needles into the chest and bones, and splitting open the breastbone in order to access the heart. If the animals survive the procedures, they are killed following the training session.
Today, 97 percent of emergency medicine residency programs (260 of 269) in the United States and Canada use only nonanimal methods, such as human-based medical simulators and cadavers. Other regional programs at Case Western Reserve University, Wright State University, Ohio State University Hospital, and the University of Cincinnati all use nonanimal training methods only.
The university has a $36 million state-of-the-art facility—the Interprofessional Immersive Simulation Center—that could provide the resources to replace the use of animals in the emergency medicine residency.
Take Action
Please take a minute to ask the University of Toledo's dean of the College of Medicine and Life Sciences Christopher J. Cooper, MD, and Emergency Services Medical Director Kristopher R. Brickman, MD, FACEP, to immediately replace the use of live pigs for training emergency medicine residents. We have provided text for you, but we encourage you to use your own words. Please be polite and encouraging.
Media Contact:
Reina Pohl, MPH
Communications Specialist
Physicians Committee for Responsible Medicine
202-527-7326
rpohl [at] pcrm.org
Campaign Contact:
Christine Kauffman
Manager of Medical Education Programs
Physicians Committee for Responsible Medicine
ckauffman [at] pcrm.org