Online Event
Fight COVID-19 With Food
Tuesday, June 16 - Tuesday, Aug. 4, 2020, 4-5 p.m. ET (weekly on Tuesdays)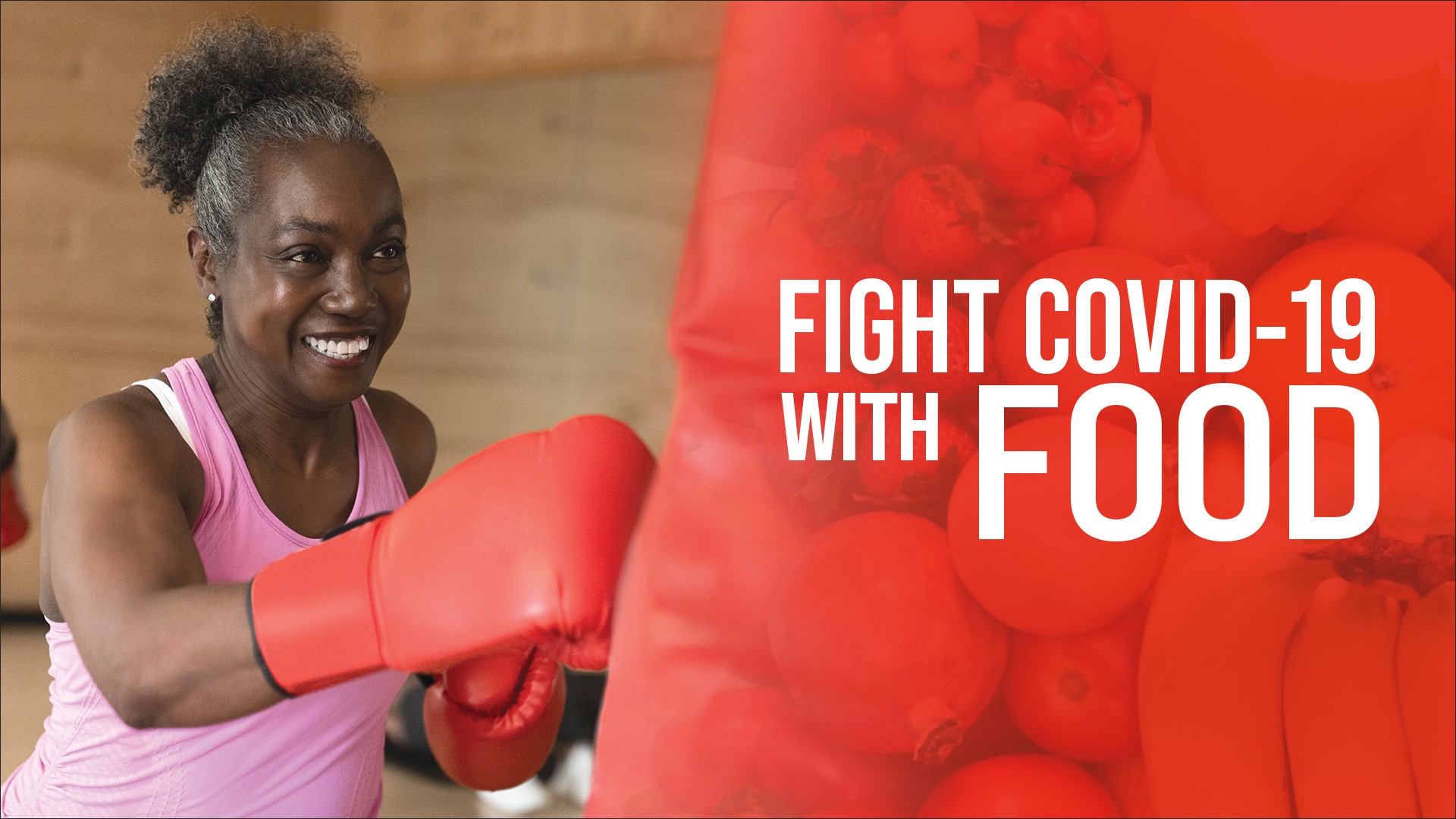 Join Physicians Committee experts for a free eight-week nutrition class series to learn how a healthy, plant-based diet can help improve diabetes, blood pressure, and weight. It is not too late! New registrants are encouraged to attend throughout the series!
You'll hear practical tips and insights for how healthful foods can combat these underlying health conditions linked to severe COVID-19 outcomes. Highlights include conversations with experts and plant-based success stories, tips for building healthy meals, and strategies to find healthful options in your neighborhood.
The class will be taught by Physicians Committee doctors, Neal Barnard, MD, and Vanita Rahman, MD.
Experts who will join us:
Promotional partners who will be featured:
This online series will take place through Zoom webinar, allowing you to ask questions in the chat box, answer poll questions, and engage with both presenters and attendees throughout the class on your computer or smart phone. This live event will be recorded, in case you are unable to attend all of the classes. Plus all registrants have the option to receive weekly emails with helpful resources throughout the series.
Eight-week class itinerary (subject to change):
Introduction, part 1: Identifying foods that help blood pressure, diabetes, and weight
Guest: Brooklyn Borough President Eric Adams
Introduction, part 2: Understanding nutrition labels
Guests: Naijha Wright, Dr. Rosa Kincaid, Dr. Columbus Batiste
Meal planning and shopping
Guests: Dr. Ruby Lathon, Jasmine Leyva, Jenny Paul, MPH
Restaurant carryout and fast food
Guests: Marc Ramirez, Greg Brown
Emotional eating
Guests: Dr. Karen Goodlett, Dr. Jasmol Sardana, Deitra Dennis, RN
Supporting food choices as a household
Guests: Dr. Joaquin Corral, Dr. Aurora Leon, Robina Barlow
Review of diabetes and blood pressure key takeaways
Guests: Quiana Broden, Besa Martini, Dr. Velonda Anderson
Eating healthfully in the long run
Guests: Dora Stone, Granetta Coleman, Jenny Paul, MPH
This class does not include in depth cooking instruction. We will direct you to complementary resources that include that throughout the class.
Disclaimer: A healthful diet can improve the underlying conditions that contribute to a greater risk for COVID-19, such as high blood pressure and diabetes, however this is not a substitute for medical advice. 
Register below for this free webinar: