Meet Our Doctors and Staff
For BMC Patients: Weekly Nutrition Classes
Mondays at 6:00 p.m.
Do you want to learn more about plant-based nutrition?
As a Barnard Medical Center patient, you are offered the opportunity to join a highly supportive and interactive group class. The classes are led by registered dietitians and cover a variety of nutrition topics over a 12-week period. It is preferred that you register for the class series prior to class 1, but open enrollment is provided.
To register, please call the Barnard Medical Center at (202) 527-7500 or speak with someone at the front desk.
---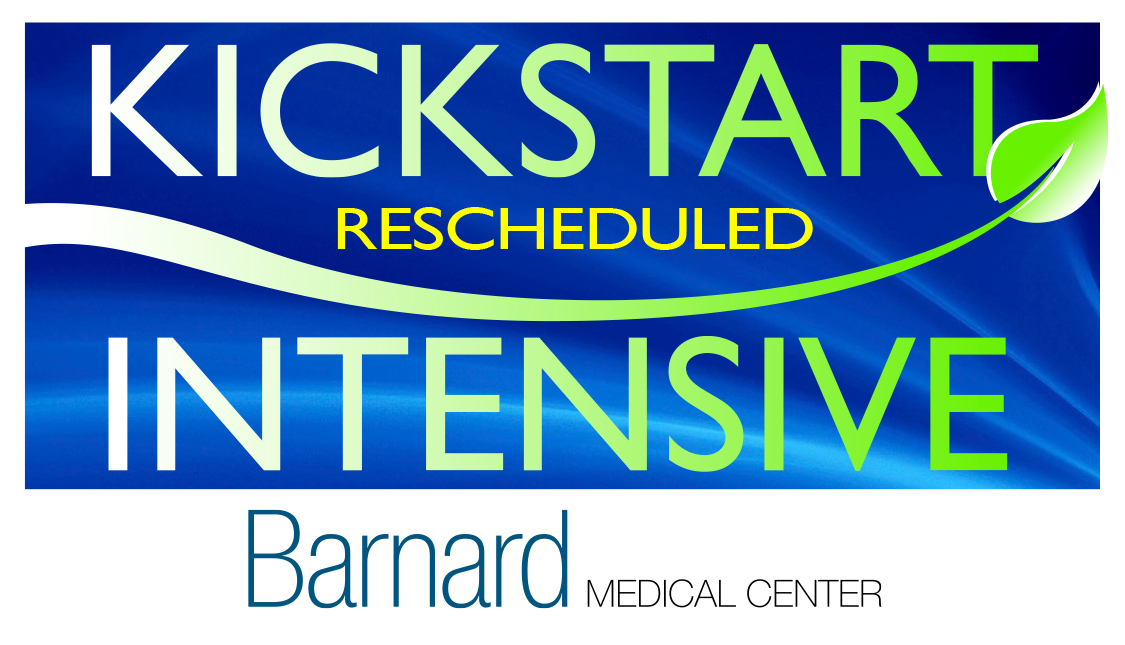 Register Today for the Life-Changing Kickstart Intensive Program in Washington, D.C., Jan. 11-12, 2019.
Join nutrition experts on Jan. 11-12, 2019 in Washington, D.C., for the Kickstart Intensive. We'll provide in-depth nutrition information, cooking demonstrations, community support, plenty of inspiration, and plenty of time to have your questions answered.
This will be a life-changing experience that includes everything you need to revamp the way you eat and get started on the path to the best possible health:
Know Your Numbers Health Tracker Station
Permanent Weight Control
Tackling Diabetes and Cholesterol
Breaking Food Addictions
Cancer Prevention and Survival
Power Foods for the Brain
Step-by-Step Info on Plant-based Diets
Products that Make Life Easy
Cooking Demonstrations by Experienced Instructors
Delicious Vegan Meals
Your Questions Answered
After the Event: Year-Long Support through Barnard Medical Center
---
The Barnard Medical Center invites you to Your Health: Conversation and a Movie.  In this 4-part series, guests will explore the role of nutrition in maintaining optimal health. Each evening will include a film and a lecture featuring a special guest.  
Location
All Your Health events take place at the Landmark Bethesda Row Cinema, 7235 Woodmont Avenue, Bethesda, M.D., 20814
Tuesday, September 11, 2018, 7-9 p.m.: Rethinking Diabetes: Is Your Food Eating You Alive?
Tuesday, September 18, 2018, 7-9 p.m.: Wrestling to Regain Your Health: A Night with Professional Wrestler Austin Aries
Tuesday, September 25, 2018, 7-9 p.m.: Preventing Alzheimer's disease: Power Foods for the Brain
Tuesday, October 2, 2018: 7-9 p.m.: Prevention and Survival: Foods that Fight Cancer
---
Food for Life: Cancer Project
What can you expect from the Food for Life Nutrition and Cooking Class Series for Cancer Prevention and Survival?
The class series covers a variety of cancer-related nutrition topics and demonstrates how to prepare several meals loaded with antioxidants and phytochemicals, high-fiber and low-fat foods, and healthy dairy alternatives. The series also provides information on planning meals and maintaining a healthy weight.
This is a FREE class series, each participant must register to attend, and we encourage you to attend as many classes as possible. Classes are held at the Physicians Committee for Responsible Medicine office, 5100 Wisconsin Ave NW, Suite 400, Washington, DC 20016
Class Dates:
Tuesday, October 9, 6 p.m. to 7:15 p.m.: Introductory Lecture from Barnard Medical Center Physician
Tuesday, October 16, 6 p.m. to 7:45 p.m.: How Foods Fight Cancer
Tuesday, October 23, 6 p.m. to 7:45 p.m.: Fueling up on Low-Fat, High Fiber Foods
Tuesday, October 30, 6 p.m. to 7:45 p.m.: Discovering Meat and Dairy Alternatives
Tuesday, November 6, 6 p.m. to 7:45 p.m.: Cancer-Fighting Compounds and Healthy Weight
Start Date:  
End Date:    

Address:
5100 Wisconsin Ave NW, Suite 400
Washington, DC 20016 
United States
Location and Hours
5100 Wisconsin Ave. N.W., Suite #401
Washington, D.C. 20016
DIRECTIONS  >

202-527-7500
202-527-7400 (fax)

8:30 a.m. – 4 p.m. Monday – Friday.