Lauren Johnson
Food for Life Instructor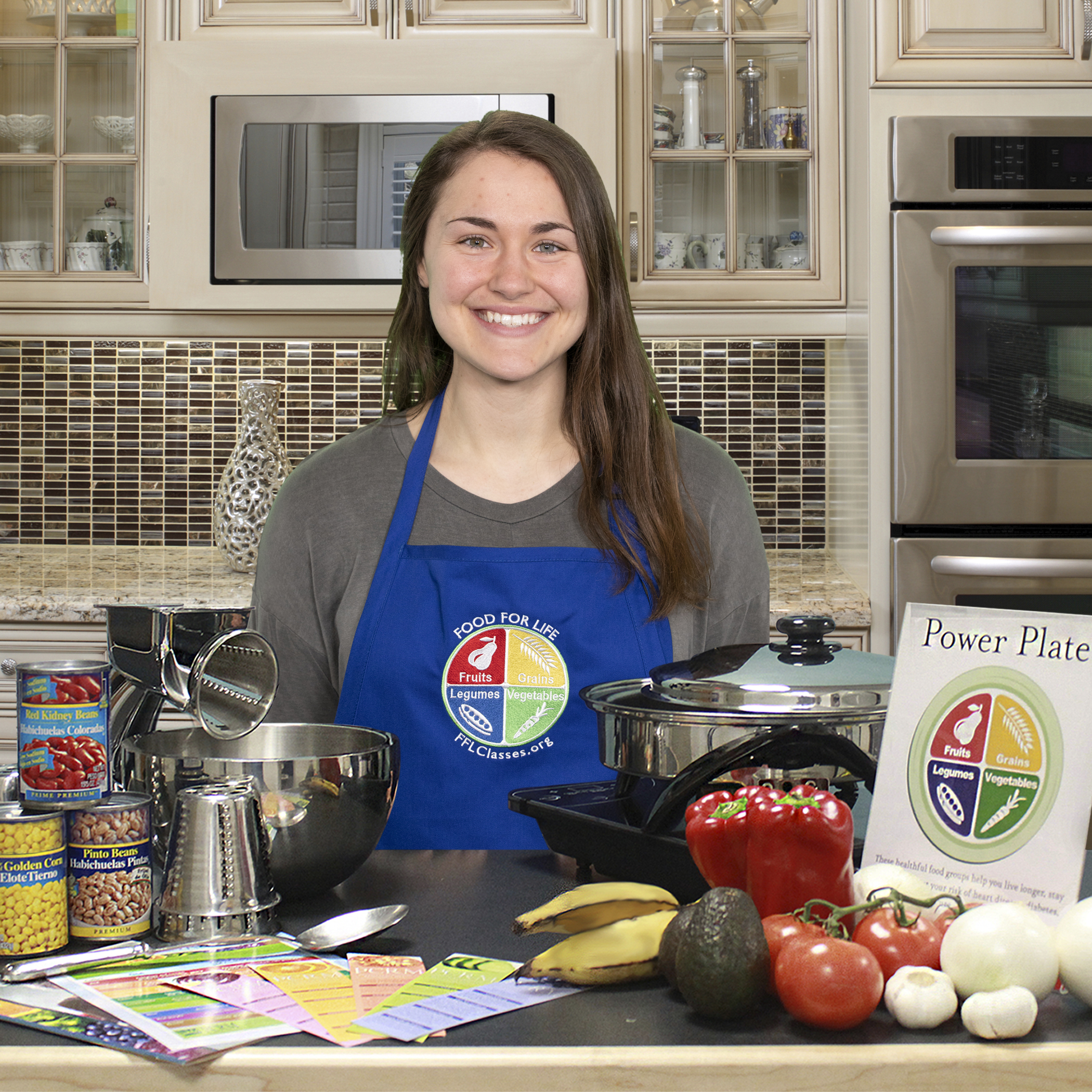 Lauren's journey to plant-based nutrition began in the garden. Her first experience growing food was at the age of 20, in which she planted a 50'x70' plot of various fruits and vegetables. That, along with her joining a CSA that fall, prompted her to prepare and consume fresh veggies, which were a rare sight in her upbringing. "Other than eating raw carrots, cauliflower, broccoli, and bell peppers, I had almost no idea what to do with other vegetables in the kitchen.
It wasn't until I started cooking that I began to recognize the impact of nutrition on my health. Ever since the 4th grade, I struggled severely with a negative body image and poor self-esteem. Once I discovered plant-based nutrition, the guilt of eating quickly started to dissipate."
Lauren's goal is to help others make mindful decisions about their diet and see how it affects them in all dimensions of wellness.
"Once you understand the evidence and see the impact for yourself, there's no turning back.
Many things are out of our control, but good health doesn't have to be! There is freedom to be found in plant-based nutrition, and I can't wait to help others discover that journey and walk alongside them in joyful health."
Lauren obtained her Professional Plant-Based Certification through Rouxbe Online Culinary School and a Plant-Based Nutrition Certificate through the T. Colin Campbell Center for Nutrition Studies. She reads cookbooks in her free time and will serve a delicious, plant-based meal or dessert to anyone who enters her home.
Serving cities and surrounding areas of Cedar Falls, Waterloo.
Upcoming Classes
---