Online Event
A Nurses Nutrition Network Conversation with Tracye McQuirter
Wednesday, Jan. 26, 2022, 7:30pm-8:30pm ET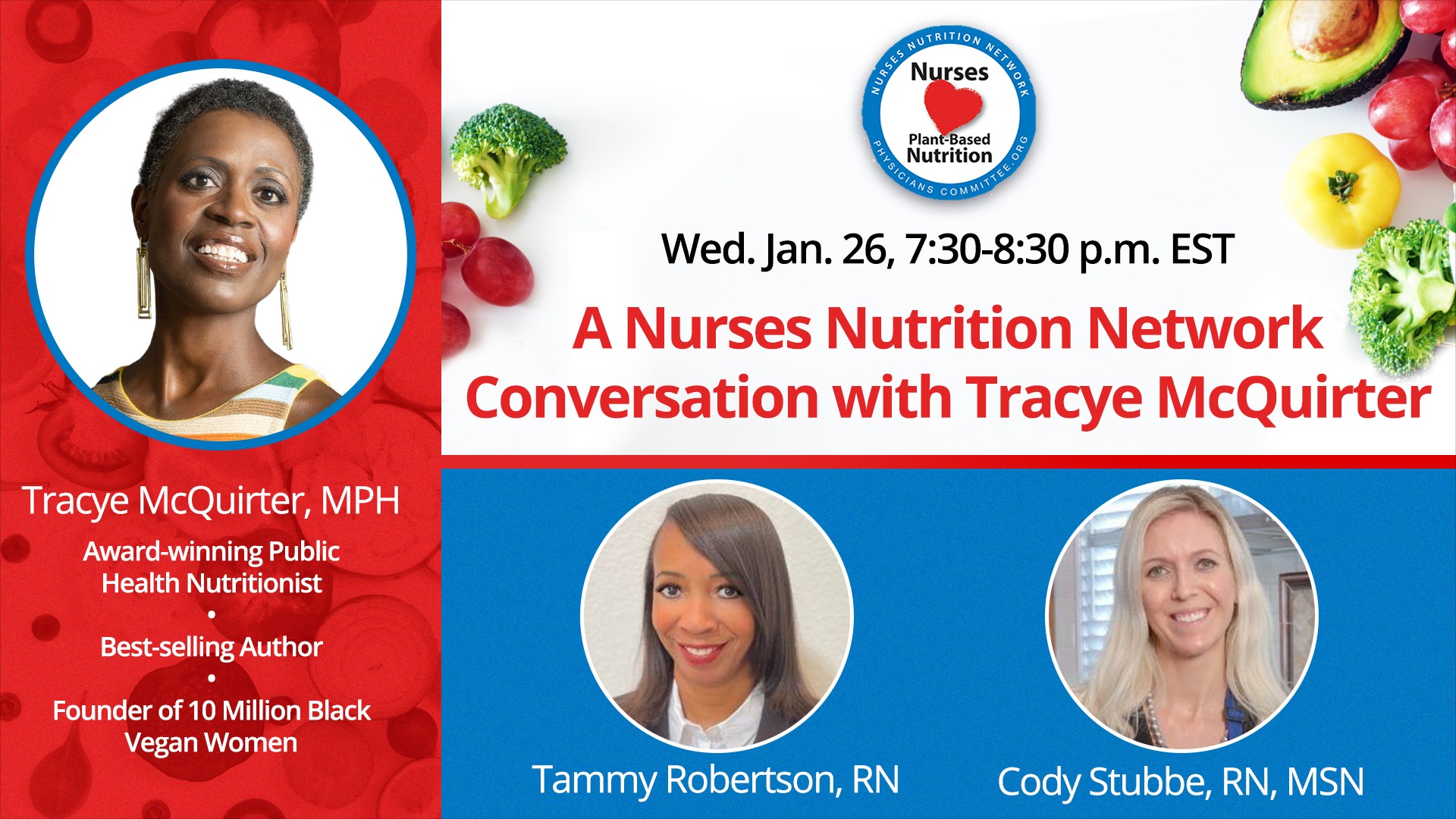 Join the Nurses Nutrition Network for a conversation with special guest speaker Tracye McQuirter, MPH.
Tracye is an award-winning public health nutritionist, best-selling author, and founder of 10 Million Black Vegan Women, a powerful movement and nutrition intervention that is uplifting and supporting Black women on their health journey.
As the largest workforce within health care, nurses have enormous influence over patient outcomes. Join us for this special hour of education and empowerment where we'll discuss public health, activism, and coaching and experiences within communities of color, followed by a lively Q&A discussion.
Bring the power of nutrition to communities far and wide! The first 20 people on the call will be gifted Tracye's latest book, Ageless Vegan.
Our nurse hosts for the program are dedicated health advocates Tammy Robertson and Cody Stubbe. All nurses are welcome!  There is no charge to attend.
Mark your calendar today for this inspiring program! The meeting will take place on Wed. Jan. 26 from 7:30-8:30 p.m. ET over Zoom.
Hosts

Sign up below to receive Zoom instructions.