Online Event
Advocacy and Art
Tuesday, Dec. 6, 2022, 7:00 PM EST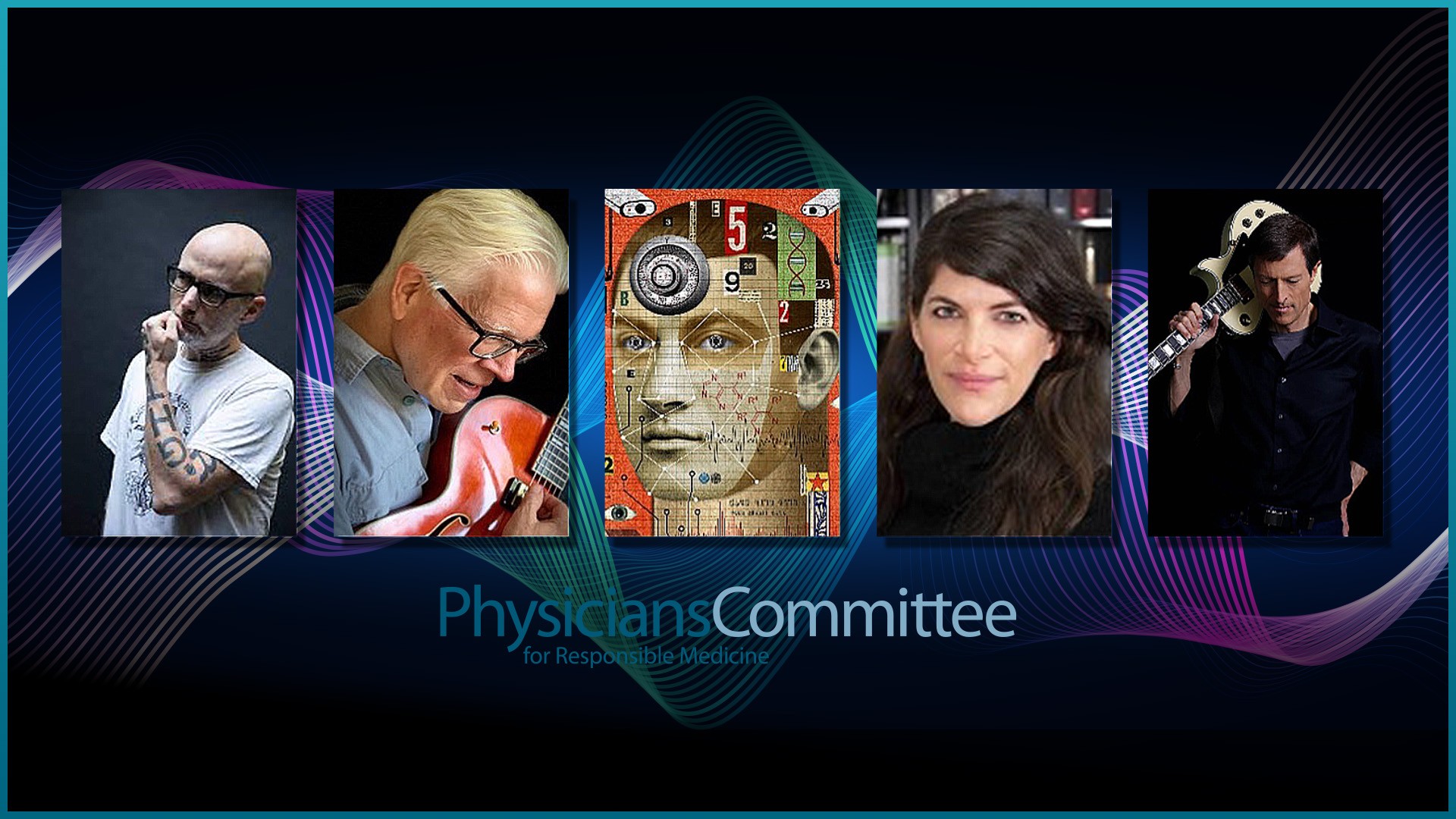 Dr. Neal Barnard, Moby, and friends showcase the power of music to change minds and touch hearts.
A very special, free virtual event featuring music superstar Moby, singer-songwriter Bob Gray, illustrator extraordinaire David Plunkert, PCRM legal expert Deborah Dubow Press, and PCRM president Dr. Neal Barnard. Join us to view the new music video from CarbonWorks and the ensuing discussion on how music can be used to communicate and connect people with animal wrongs that we are working hard to put right.
Register to receive an event reminder on December 6 and a special video message from Dr. Barnard.