Resource
Rhode Island: Save Animals from Medical Training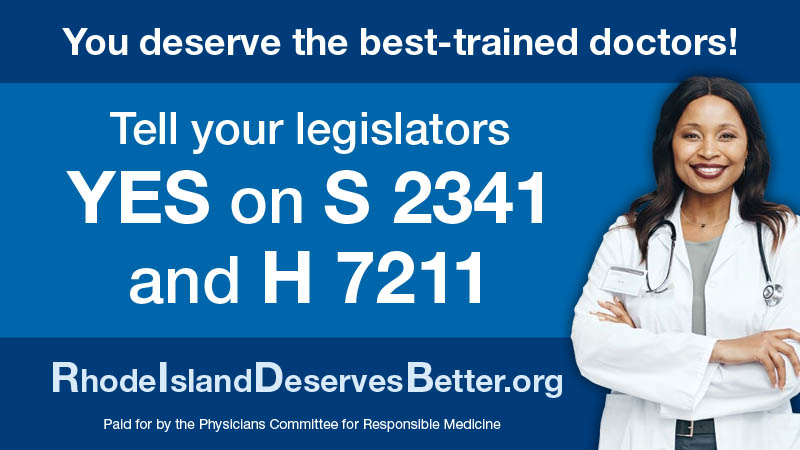 Two new bills in the Rhode Island General Assembly would end the use of live animals for medical training in the state.
H 7211 and S 2341, introduced by Rep. Joseph Solomon and Sen. Bridget Valverde, respectively, would modernize medical training and save animals. The legislation would prohibit the use of live animals for the training of students, residents, or physicians if at least one other related program in the state uses nonanimal methods or if an alternative option exists.
Today, 97 percent of emergency medicine residency programs (260 of 269) in the U.S. and Canada use only human-relevant training methods, such as medical simulators, human cadavers, and partial task trainers.
However, Brown University instructs its emergency medicine residents to cut open and kill live pigs to practice procedures during training sessions at Rhode Island Hospital. It is the only program in New England that has not modernized its training.
H 7211 and S 2341 will ensure only human-relevant models are used to train Rhode Island's doctors.
Please urge your legislators to vote YES on H 7211 and S 2341 – because Rhode Island deserves better!
Media Contact:
Reina Pohl, MPH
Communications Specialist
Physicians Committee for Responsible Medicine
202-527-7326
rpohl@pcrm.org
Campaign Contact:
Christine Kauffman
Manager of Medical Education Programs
Physicians Committee for Responsible Medicine
ckauffman@pcrm.org