Vegan Valentines: Heart Healthy Love

Chuck Carroll
Chuck shed 265 pounds by conquering food addiction and devoting himself to a healthier lifestyle! Eight years later, he's maintaining the weight loss by eating a plant-based diet. Going vegan once seemed unthinkable to Chuck, but now it's going back to eating processed meat and dairy that would be inconceivable.

Neal Barnard, M.D.
Dr. Neal Barnard, a real-life rock star and authority on plant-based living, motivates and inspires both new vegans and those who have been plant-powered for life.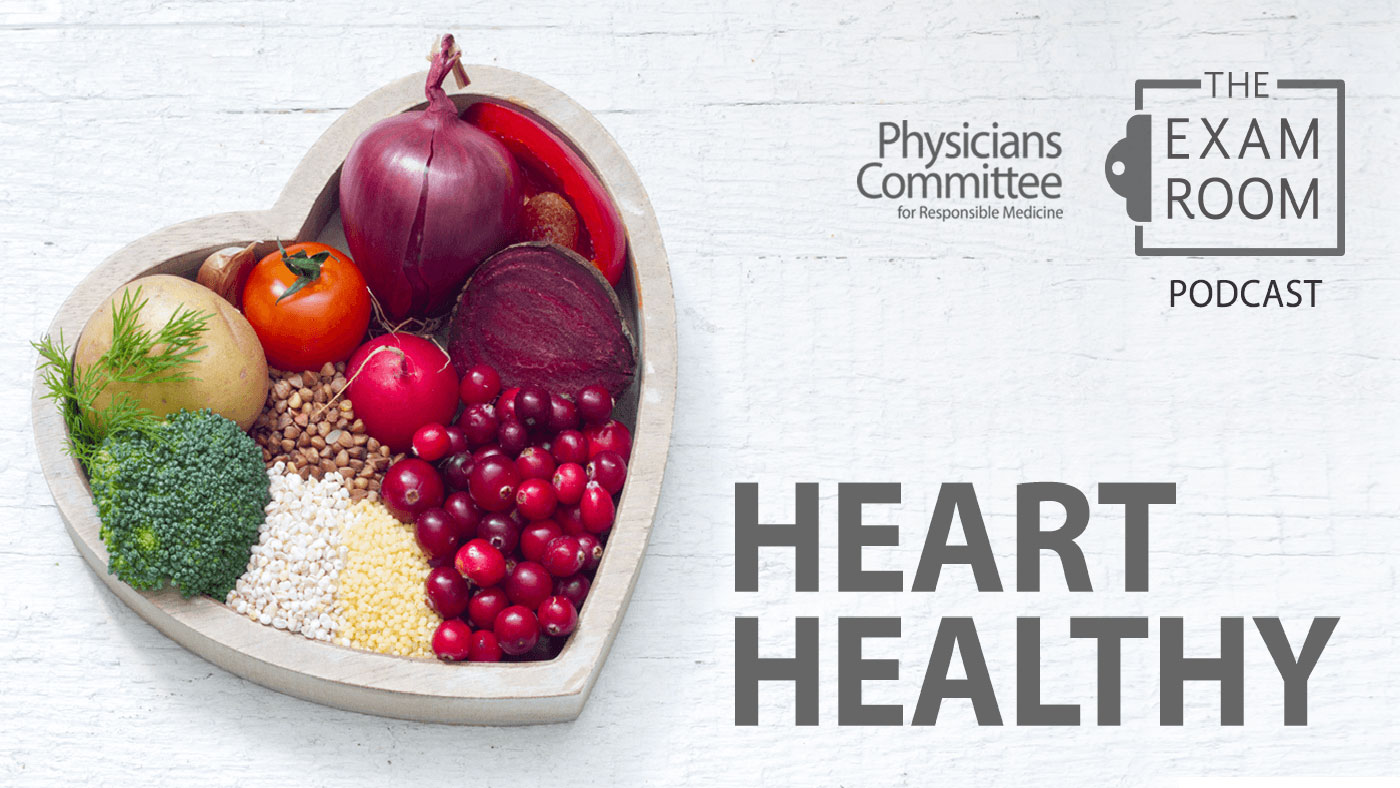 Vegan Valentines: Heart Healthy Love
 
For your heart, every day is Valentine's Day when you're eating a plant-based diet. While heart disease kills more Americans every year than accidents, strokes, and diabetes combined, a vegan diet has repeatedly been proven to dramatically decrease your risk of developing the condition. And in some cases, a plant-based diet has even been shown to reverse heart disease. In this episode, you will learn how a vegan diet can help you achieve optimum heart health and how small changes to your diet can make a major positive impact. Join "The Weight Loss Champion" Chuck Carroll as he welcomes Gretchen Housel, M.S.N., N.P.-C., and registered dietitian Aly Luning from the Barnard Medical Center to hold court on plant-based heart health.
On the Show
Inspiration: Kimatni Rawlins is a plant-powered world traveler but for him, health truly starts at home. As the father of two daughters, the former college football player is working to help end the nation's exploding obesity epidemic among children. He is the founder of Fit Fathers, an organization that educates parents about the positive impacts of a plant-based diet and active lifestyle. He also travels the world learning about plant-based diets in various cultures and giving talks on improving our children's health.
Heart Health and the Vegan Diet: Gretchen and Chuck "chew the fat" about a heart healthy vegan diet. Truth be told, it's a pretty low-fat conversation. If you've ever wondered exactly how a plant-based diet can benefit your heart, this is the conversation you need to hear.
You'll learn:
Seven Ways to Keep Your Heart Pumping Perfectly: Gretchen gives the Physicians Committee's seven tips to boost heart health. And she adds a few of her own too.
Quit smoking
Exercise daily
Load up on fruit
Limit stress
Make fiber your friend
Beans are truly good for the heart
Fill up on plants
Vegan Chocolate Cake for Chocolate Lovers: For Valentine's Day, Chuck welcomed his wife on the show to sample a delicious plant-based Adonis Chocolate Cake prepared by Aly! This beauty is a chocolate lover's paradise. The recipe can be found on the Engine 2 Diet website and is definitely worth your while.
Check out more of Aly's fun dishes on Instagram @thelittlegreenpea.