Live From the Olympics: Vegan Gold Medalist Meagan Duhamel

Chuck Carroll
Chuck shed 265 pounds by conquering food addiction and devoting himself to a healthier lifestyle! Eight years later, he's maintaining the weight loss by eating a plant-based diet. Going vegan once seemed unthinkable to Chuck, but now it's going back to eating processed meat and dairy that would be inconceivable.

Neal Barnard, M.D.
Dr. Neal Barnard, a real-life rock star and authority on plant-based living, motivates and inspires both new vegans and those who have been plant-powered for life.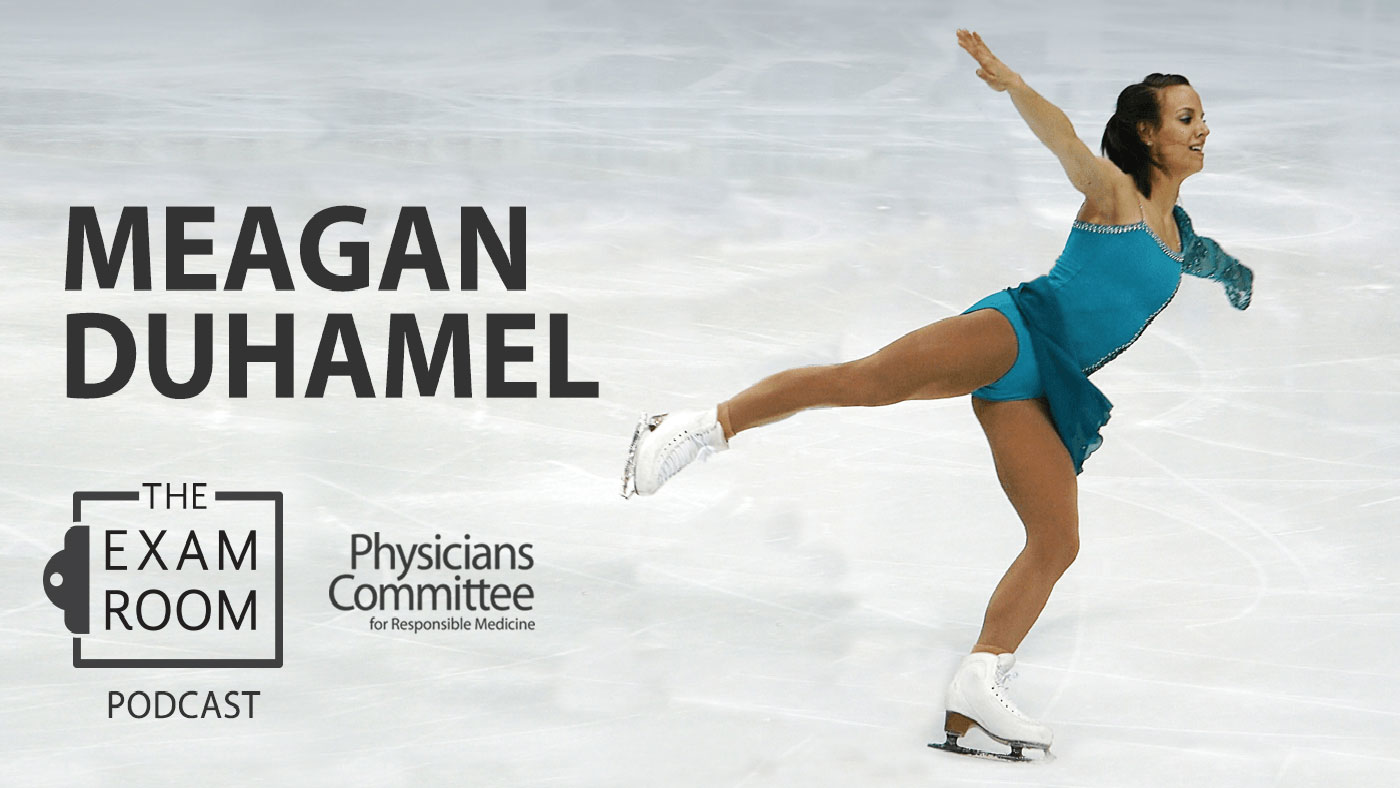 Live From the Olympics: Vegan Gold Medalist Meagan Duhamel
 
Fresh off capturing a gold medal at the Olympics, devout vegan Meagan Duhamel joins the show from the Olympic Village in PyeongChang, South Korea. The figure skater is taking extreme measures to keep a plant-based diet at the games, but she tells "The Weight Loss Champion" Chuck Carroll that they're working! And who could argue? The Physicians Committee's own Olympic correspondent is coming home with two medals! Find out what a gold medal meal tastes like and about the vegan options for Olympians competing at the winter games in this bonus episode.
Plus, Meagan tells Chuck how she's helping to rescue dogs in between competitions in Korea and bringing one back to safety with her.
You can check out how she prepared for the Olympics in our first interview and by visiting her blog, LutzOfGreens.com.