Does Your Doctor Discuss Nutrition with You?
  June 21, 2017    
Did you know that 80 percent of heart attacks could be prevented if we overhauled our diets and lifestyle?
Studies show that people who follow a plant-based diet based on fruits, vegetables, whole grains, and legumes have lower blood pressure, lower cholesterol levels, and the lowest rates of heart disease. One study showed that 81 percent of patients with heart disease who switched to a plant-based diet experienced fewer symptoms and complications, while nearly a quarter reversed the disease entirely.
To put it in perspective, adopting a healthy lifestyle could prevent up to 80 percent of heart attacks, while statins—the most commonly prescribed cholesterol lowering drug—prevent up to 36 percent.
But cardiologists—the doctors tasked with treating, managing, and protecting us from America's No. 1 killer—probably won't tell you that and might not even know it themselves.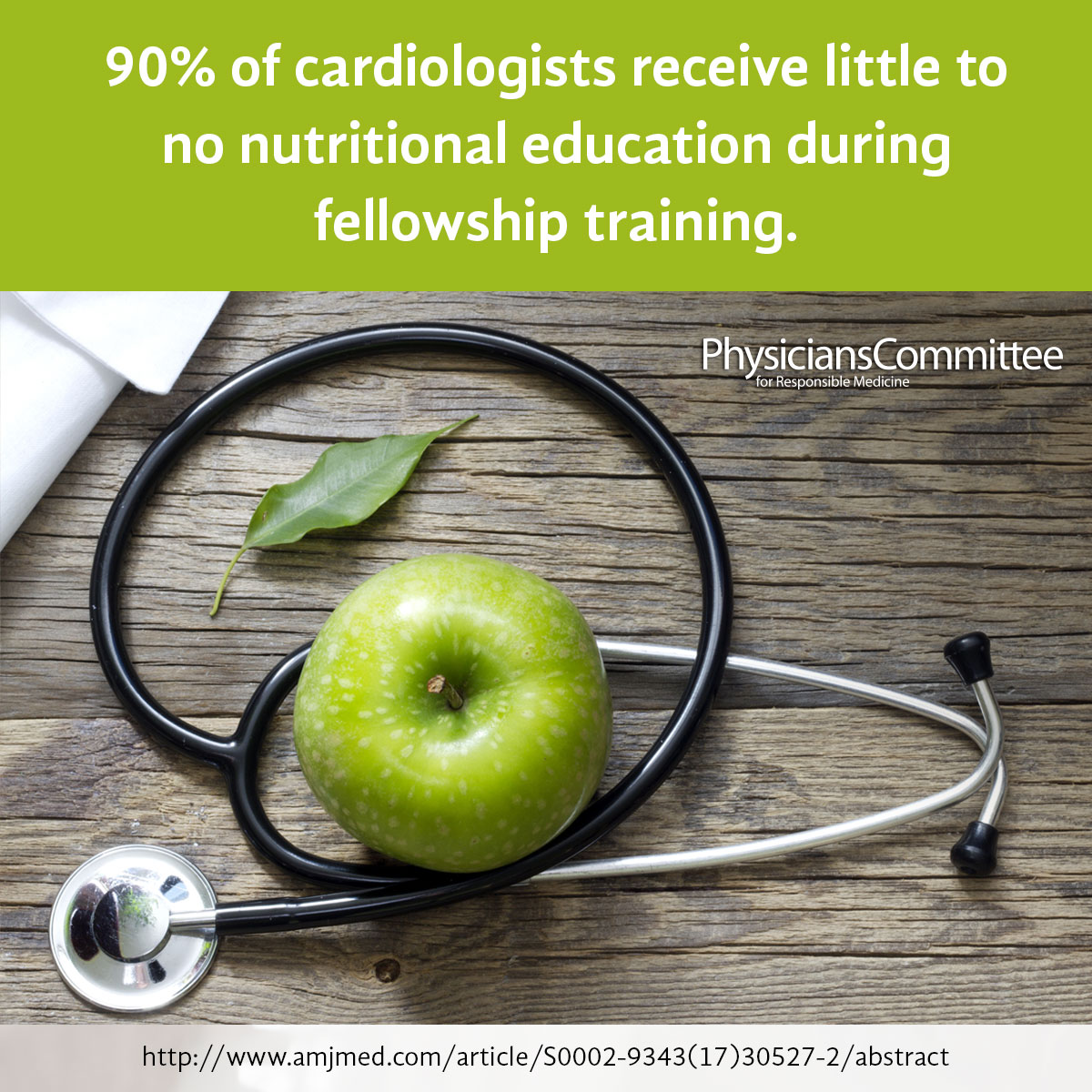 According to a new study, 9 in 10 surveyed cardiologists reported that they received little to no nutrition education during their cardiology fellowship training.
On top of that, the majority of cardiologists have very little time with their patients to discuss lifesaving nutrition interventions.
So what can we do? To truly begin tackling heart disease and the other lifestyle-related diseases that now account for 7 in 10 U.S. deaths, we have to start prioritizing prevention. It's time for doctors to start leading the way in acknowledging the underlying causes of food-related illnesses. The Physicians Committee offers free resources for establishing nutrition education curriculum in medical schools, continuing medical education courses for current doctors, and hosts the International Conference on Nutrition in Medicine each year for health care providers.
Stay Connected
Receive action alerts, breaking medical news, e-newsletters, and special offers via e-mail. Sign up >