Cooking to Combat COVID-19
Online via RingCentral
Lithonia, GA 30038
United States
Class Dates
Making It Work for You
Wednesday, September 30, 2020 07:00 PM to 08:00 PM
Breaking the Food Seduction
Sunday, October 4, 2020 02:00 PM to 04:00 PM
Keys for Natural Appetite Control
Sunday, October 11, 2020 02:00 PM to 04:00 PM
Cancer-Fighting Compounds and Immune-Boosting Foods
Sunday, October 18, 2020 02:00 PM to 04:00 PM
Foods and Mood
Sunday, October 25, 2020 02:00 PM to 04:00 PM
People with underlying health conditions make up 94% of COVID-19 deaths in the United States, according to the Centers for Disease Control and Prevention. African Americans, Hispanics, and Native Americans, who are affected disproportionately by these conditions, are among the most vulnerable to COVID-19. 
The Cooking to Combat COVID-19 4-Week Series is an opportunity to take control of your health. The FREE series will offer online cooking demonstrations as well as teach you how plant-based diets can help prevent and sometimes reverse hypertension, type 2 diabetes, heart disease, and obesity. From the comfort of your home, you will learn about the following topics:
Immune Boosting Foods: Learn how foods can support your immune system to be better equipped to keep your body's defenses strong. This is especially important to help increase one's ability to fight COVID-19 should infection occur. 
Foods and Mood: Learn how foods impact your mood, a powerful driver of food choices and coping in times of stress. Giving your body healthful foods empowers you to sustain a dietary change. 
Breaking the Food Seduction: Foods that are high in fat, sugar, and salt can be addicting. Learn how to break the food seduction to better prevent the chronic diseases associated with poor dietary choices such as hypertension, type 2 diabetes, and obesity, all of which are underlying conditions of concern in COVID-19.
Keys for Natural Appetite Control: Learn how fiber helps fill you up, temper appetite, and lead to weight loss. Consuming foods high in fiber ultimately leads to a healthy weight without feeling deprived.
JOIN ME IN THE KITCHEN FROM YOUR HOME - TO COMBAT COVID-19 WITH FOOD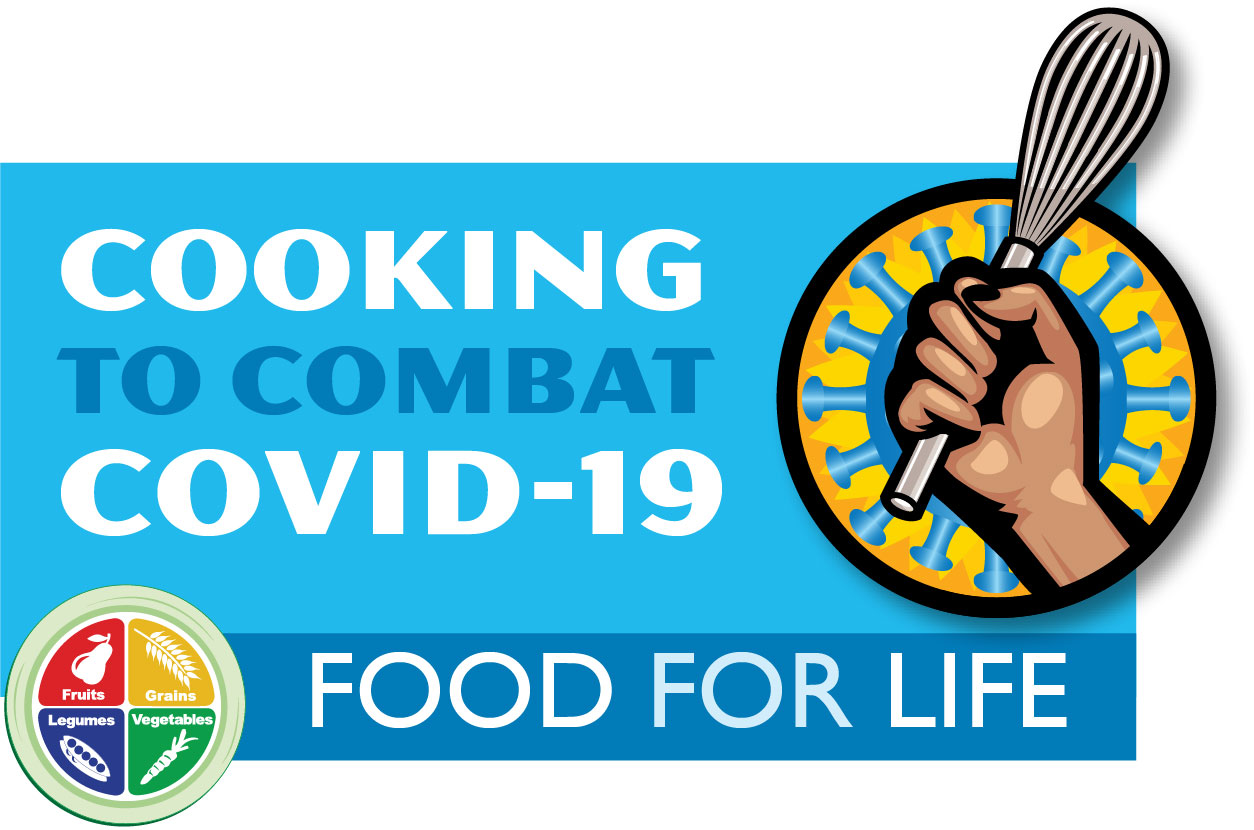 Register Online